This white lighthouse, rising 80 meters above the cliffs of Obae, is unmanned, but the observation deck offers a beautiful view to the horizon.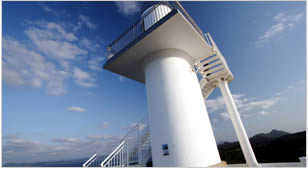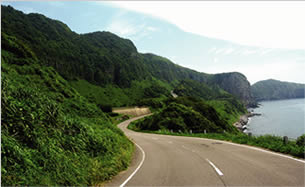 The road from Tachiura to Shiodawara is nicknamed "Sunset Way", and is a great place to watch the sun setting into the East China Sea.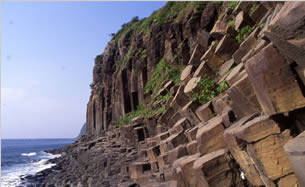 Shaped into bizarre columns, Shiodawara stretches for about 500 meters and rises to as high as about 20 meters. They were carved by the pounding waves of the Genkai Sea.